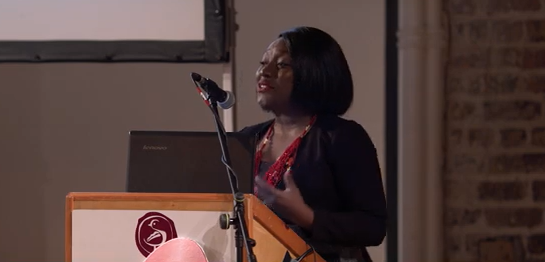 Joannie Marlene Bewa
Dr. Joannie Marlene Bewa is a multi-award winning physician from the Benin Republic, a researcher, a globally well-known advocate for the SDG's. Her SDG advocacy work focuses on health, education and gender equality. As a child, she almost died from an asthma attack. As a teenager, her best friend died from the complications of an unsafe abortion. In 2010, she decided to establish the Young Beninese Leaders Association (YBLA), reached 10.000 youth on HIV awareness, sexual reproductive health, and trained 3000 women with the First lady Michelle Obama Young African Women Leaders Grant.
Joannie was a Youth Focal Point for Oxfam Quebec in Benin, a founding member of the United Nations Fund for Population youth panel (UNFPA), led the "Benin Post 2015 campaign" and reached more than 2000 youth virtually on SDG's. She was awarded the "Youth Oscar Awards" by the Ministry of Youth Affairs in Benin and selected by her Government in 2015 as a youth representative for the 48th Commission on Population and Development in New York.
Joannie was invited by both Canada's Prime Minister Justin Trudeau and The Honourable Marie Claude Bibeau, the Minister of International Development, to share her experience and lessons learnt during a High-Level Panel in 2017. During the event, the Prime Minister announced an investment of 650 Million of Dollars for women's health. She is a Bill and Melinda Gates Foundation "Goalkeeper for the Global Goals", a Fulbright and IVLP alumna who serves in various platforms as the Woman Deliver Young Leader program, the African Women Leaders Network for Peace, Security and Governance under the leadership of the African Union Commission and the Global Partnership for Maternal New Born and Child Health.
Joannie holds a Doctorate degree in Medicine (Benin), a Master of Public Health (University of South Florida, USA), where she is pursuing a PhD in Public Health.