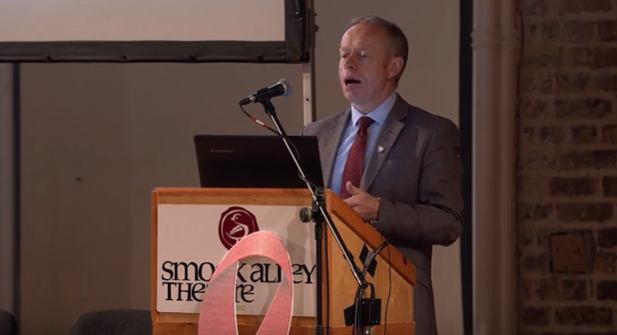 Ciarán Cannon T.D, Minister of State for the Diaspora and International Development
Ciarán Cannon is Minister of State at the Department of Foreign Affairs and Trade with special responsibility for the Diaspora and International Development. He is a TD representing Galway East. Ciarán is formerly the Minister for Training & Skills at the Department of Education & Skills. He was first elected to Dáil Eireann in February 2011.
Ciarán was elected to Galway County Council in June 2004, to represent the Loughrea Electoral Area.
Following the 2007 General Election An Taoiseach nominated him to Seanad Eireann.
Ciarán is also a strong advocate of the use of technology in education and is the founder of "Excited – The Digital Learning Movement". He worked closely with teachers and industry leaders to make the case for the introduction of computer science as a subject in Irish schools.
Ciarán was born in Kiltullagh, Athenry and he lives there with his wife Niamh and son Evan. He is an award winning musician and songwriter and some of his work has been performed by the RTE Concert Orchestra.
He is also an avid cyclist and regularly participates in a 900km fundraising cycle for the Irish Pilgrimage Trust, a national charity caring for children and young people with disabilities. Ciarán was chosen as one of Galway's People of the Year in March 2002.